AQUA ROVAL
Water Based Cold Galvanizing Compound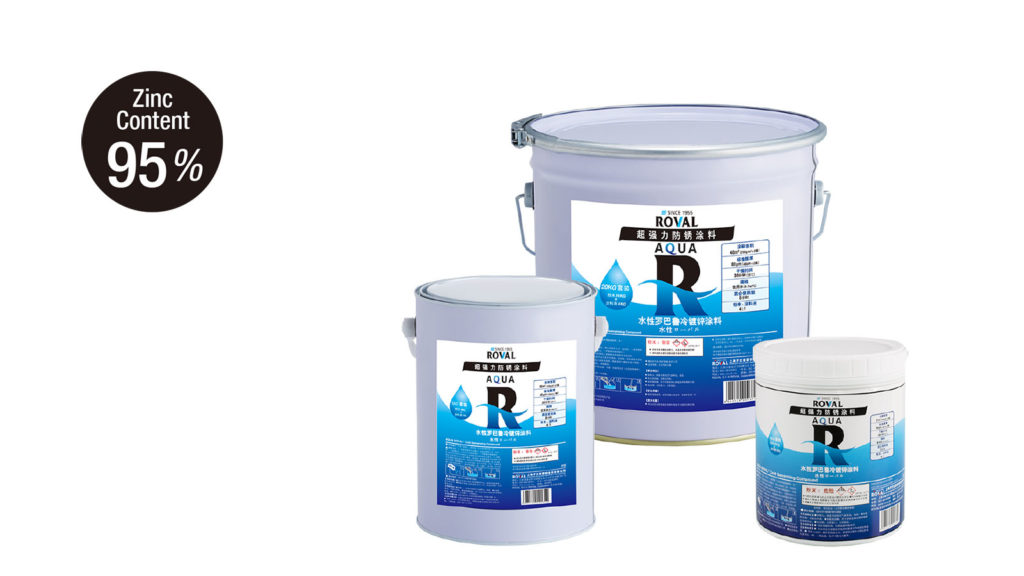 Environmentally friendly water-based type.
Equivalent anti-corrosion performance to hot-dip galvanizing.
AQUA ROVAL contains 95% pure zinc powder in its dry film.
It is an environmentally friendly water-based type while keeping the outstanding anti-corrosion ability of ROVAL.

Compared to ROVAL, AQUA ROVAL cuts VOC by 93%, has no thinner odor, and no fire hazards. You can use it with confidence in shopping centers, train stations and public facilities.
>> View Gallery
Applications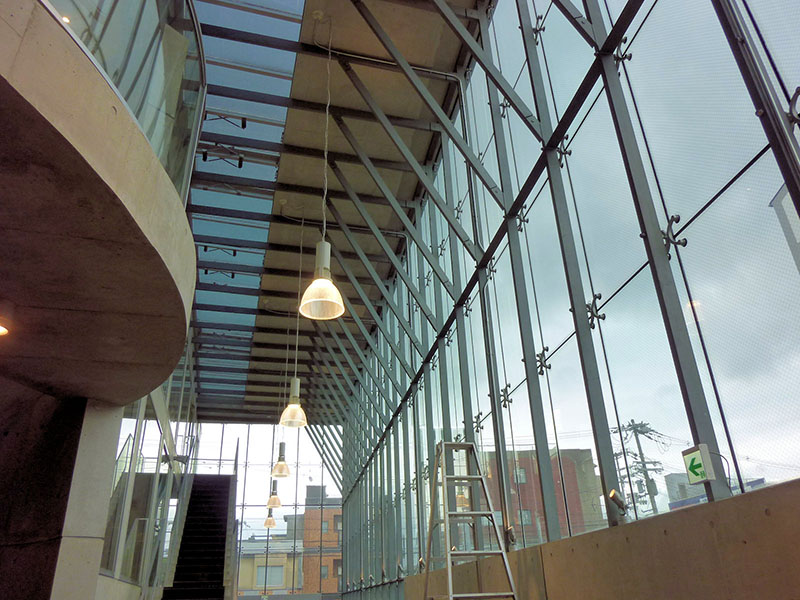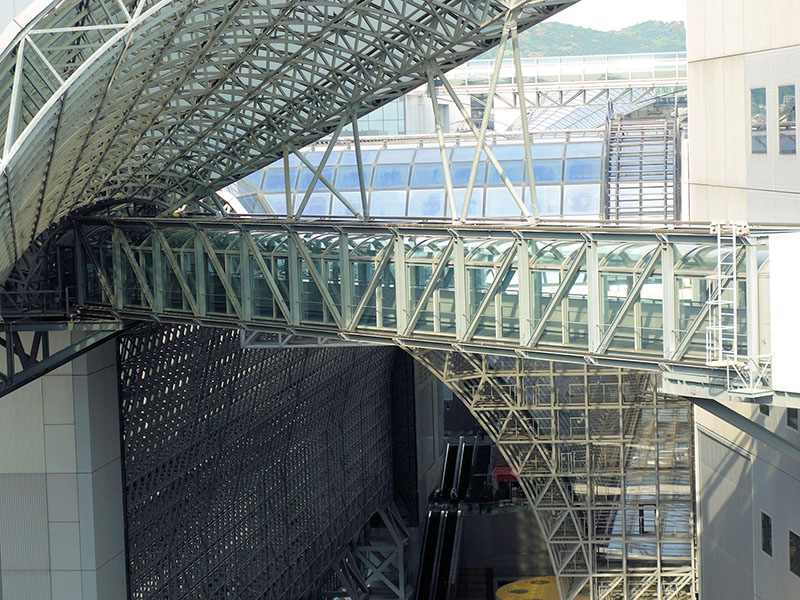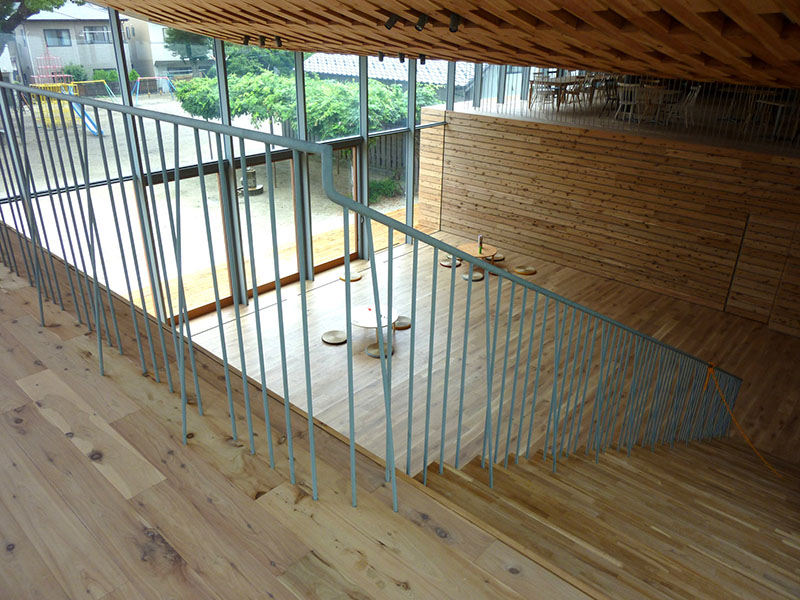 Application methods
Brush / Roller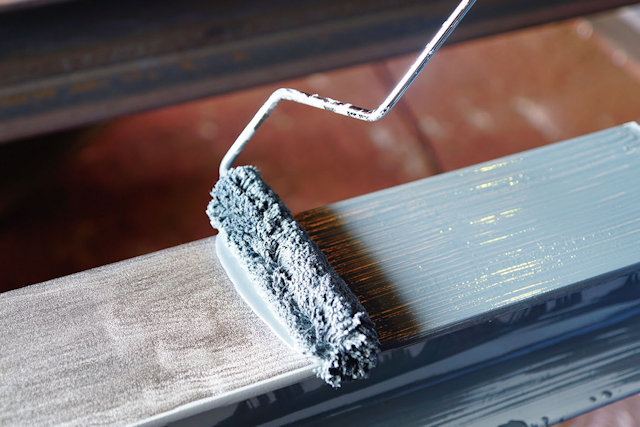 Dilution by water — 0-2%

Conventional / Air-less spray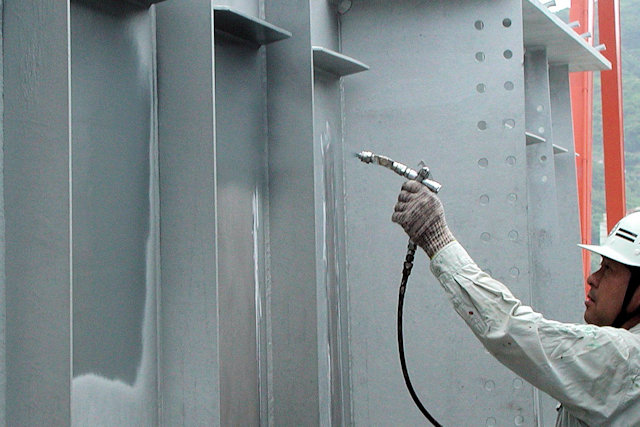 Conventional spray
Gravity feed spray gun
Tip size — 2.0-3.0mm
Pressure — 0.3MPa
Dilution by water — 0-5%

Air-less spray
Tip size — above 517
Pressure — above 20MPa
Filter — #50-60
Dilution by water — 0-2%
1. Making paint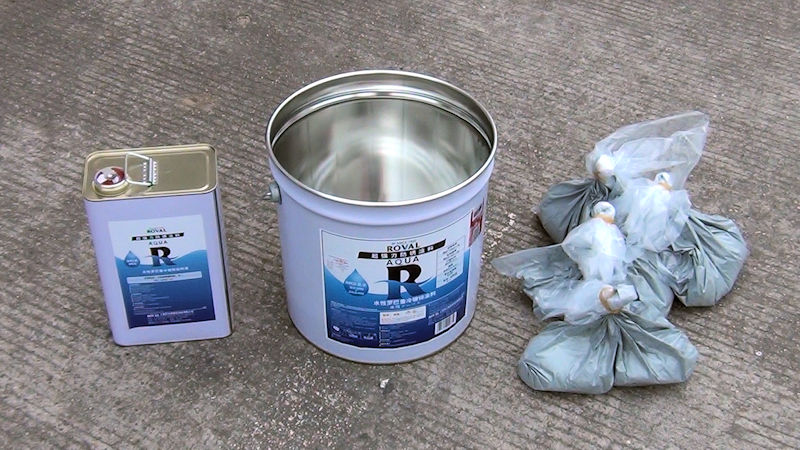 AQUA ROVAL pots are sold with their zinc powder and paint solution packaged separately.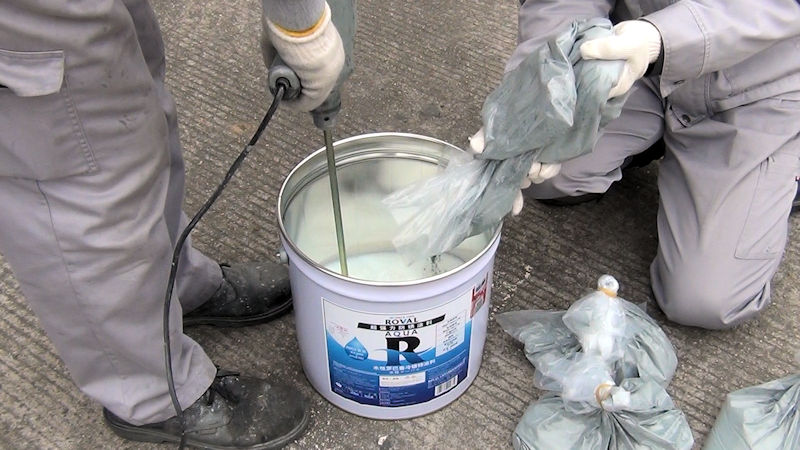 Just before use, stir the paint solution, then add the zinc powder little by little.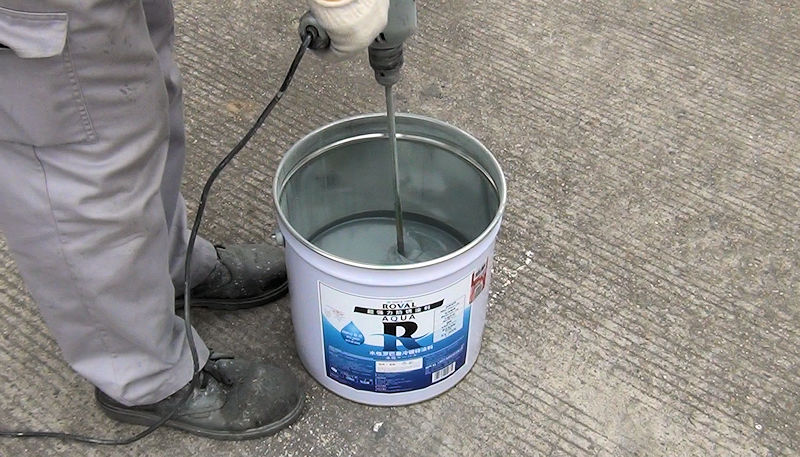 After that, stir the mixture well with a power paint mixer until the lumps disappear.
Pot-life: within 8 hours after mixing
2. Proper surface preparation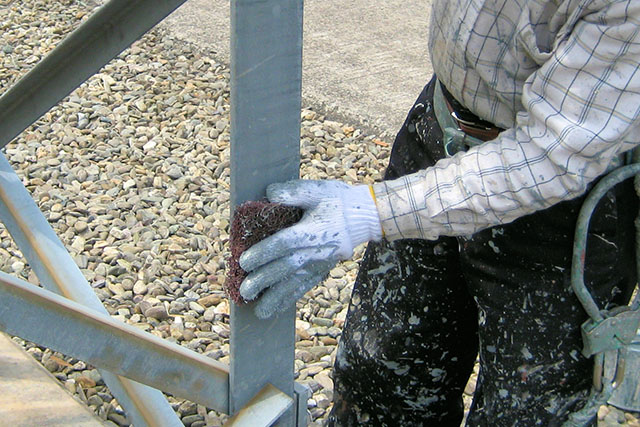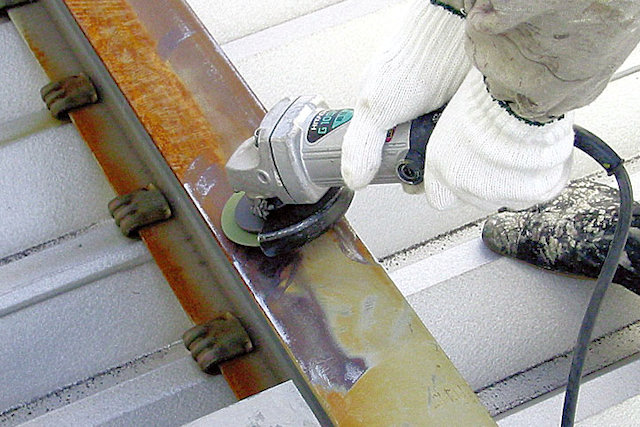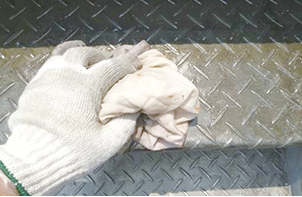 Degrease thoroughly. (Applying water-based paint on oil will repel it)

Basic matter
When applying on galvanized surfaces, use a hand tool to remove white rust.
For steel surfaces, remove all contamination, oil, mil scale, rust and old paint by sandblasting or using a power tool to expose the clean steel surface.

If Old paint film remained
Using power tool, remove rust and loosely adhering paint.
*Since AQUA ROVAL contains no solvent, it does not attack the old paint film. Therefore, it can applied on the tightly adhering old paint film. However the anti-rust effect cannot be achieved unless it is applied directly to the metal surface.
3. Sufficient film thickness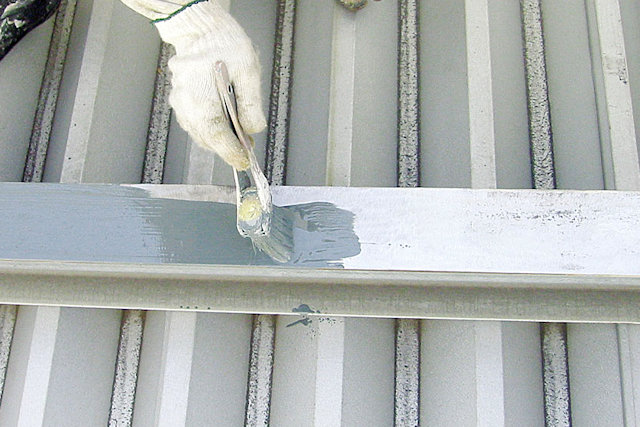 Apply two coats. (Each coat: 40μm)
Total dry film thickness = more than 80μm
Do not spread the paint too thin.
Anti-corrosion performance is proportional to dry film thickness.
Coating interval : above 30min (Depends on temperature and humidity)
Film thickness inspection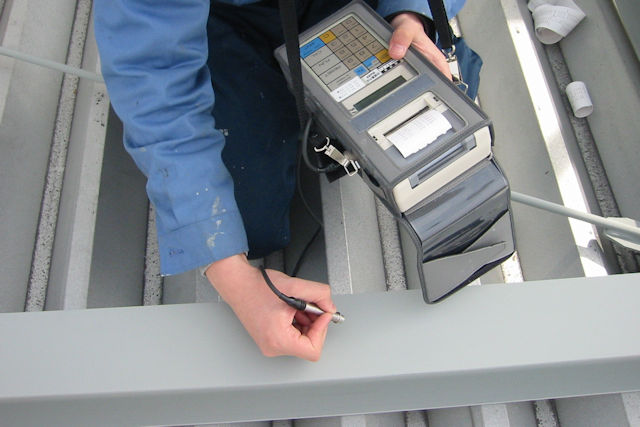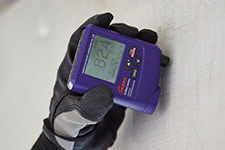 Inspect the film thickness using an electromagnetic thickness tester.
Wrong application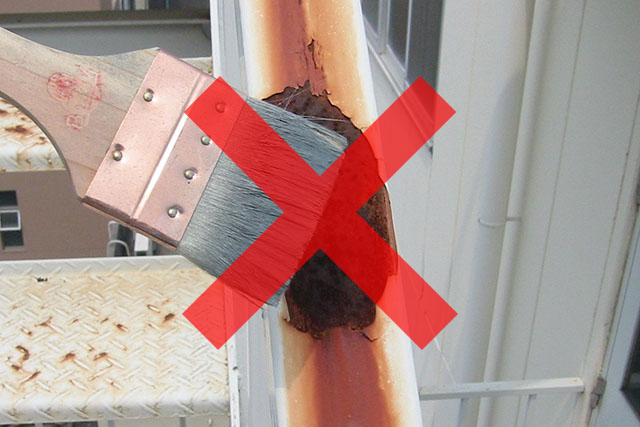 Applying product to rusted surfaces
Color weathering of AQUA ROVAL
The film of AQUA ROVAL weathers the same as galvanized materials by exposure.
This characteristics makes repaired unapparent.
The photo below shows a plate with ROVAL coating on the upper half of a galvanized plate.
| | |
| --- | --- |
| | |
| Before exposure | After 3 months |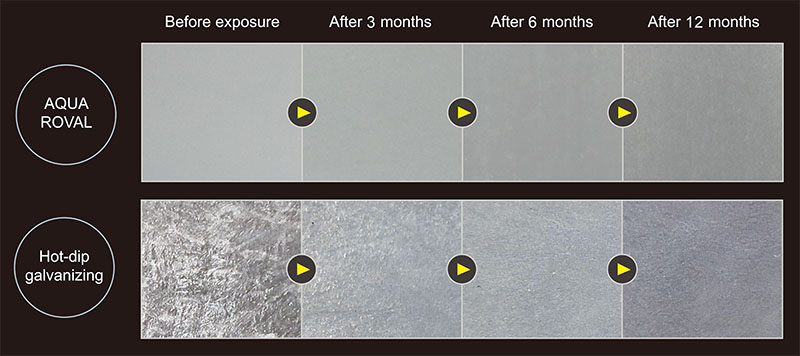 Line up & specification
| | |
| --- | --- |
| Recommended film thickness | 80μm (40μm x 2 coats) |
| Theoretical coverage | 500g/m2 (250g x 2 coats) |
| Dry to touch time | 30 – 60 minutes |
| Heat resistance | 170˚C |
1kg set

Painting area: 2m2 (2 coats)



Packaging: 4 sets / case

5kg set

Painting area: 10m2 (2 coats)


Packaging: 1 set

20kg set

Painting area: 40m2 (2 coats)


Packaging: 1 set